21A.PHOTOGRAPHY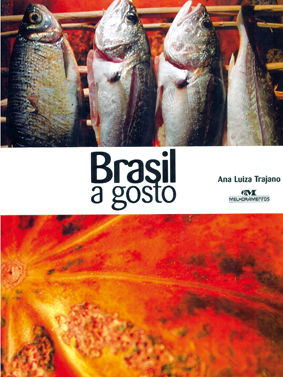 1st
BRAZIL
Brasil a Gosto
One of the Best Restaurants in Sao Paulo.
Author: Ana Luiza Trajano, Photos: Alexandre Schneider
Publisher: ISBN: 9788506055670 (Melhoramentos)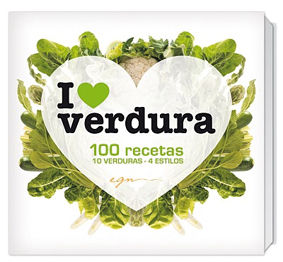 2nd
SPAIN - CASTELLANO
I Love Verdura
Great photography around vegetables.
Author: Carlos Ruiz de Vergara Gil, Jose María Jiménez Cambra, Javier Riega Jiménez, Carmen García Romero, Fotos: Xavier Landá
Publisher: ISBN 978 8493657659 (EGN)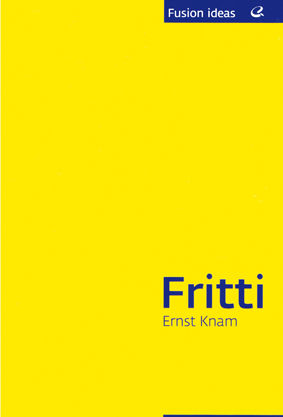 3rd
ITALY
Fritti
Fritti is a most innovative cookbook thanks to the harmony between the chef and the photographer.
Author: Ernst Knam, Photos: Giovanni Panarotto
Publisher: ISBN: 9788896297032 (Reed Business Information)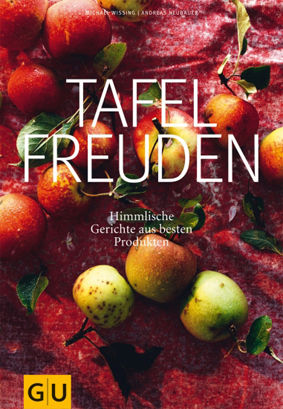 4th
GERMANY
Tafelfreuden
GU is a leading publisher of practical books, very active in the foreign rights business.
Author: Andreas Neubauer, Photos: Michael Wissing
Publisher: ISBN: 978 3833818462 (GU)
BELGIUM - DUTCH
Puur Maasland
(Lanoo)
Author:
Publisher: Photos: Kris Vlegels
BOLIVIA
Cocinando Con Heliana
(Roberto Tejada Ponce)
Author: "Heliana Ponce de Tejada
Publisher: Photos: Sandra Boulanger"
CANADA - ENGLISH
Island Lake Lodge the Cookbook
(Whitecap)
Author:
Publisher: Photos: Henry Georgi
CANADA - FRENCH
L¬īanarchie Culinaire Selon Bob le Chef
(Edition la Presse)
Author:
Publisher: Photos: Daniel Mathieu
CHINA
Travelling Notes of an Old Gourmand

Author: Jiang Li Chang
Publisher: (Huayi)
CYPRUS
Deceiving You in the Kitechen
(Entipis Publishing)
Author: "Georgios Georgiou
Publisher: Photos: Kevork Voskeritchian"
DENMARK
Pauls Grill
(Politikens Forlag)
Author: "Paul Cunningham
Publisher: Photos: Andreas Wiking & Minh Binh Tran"
ESTONIA
Maitsev Maailm

Author: Maru. Photos: Siim Vahur
Publisher: (Ajakirjade)
FINLAND
Lusikka Soppaan!
(Otava)
Author: "Hans Välimäkin
Publisher: Photos: Sami Repo"
FRANCE
Instants
(Gramond)
Author: "Dominique Frérard
Publisher: Photos: Jean Luc Abra√Įm"
GREENLAND
Gr√łnland Til Lands Tid Vands Og i Luften

Author: Jeppe Ejvind Nielsen. Photos: Carsten Egevang, J√łrgen Chemnitz, Ivalu Risager
Publisher: (Nitz Publishing)
HONG KONG
Food Scape

Author: Margrit Manz and Martin Zeller
Publisher: (Mccm creation, Publishing house)
INDIA
Garnish Indian Curries

Author: Author and Photos: Saba Gaziyani
Publisher: (FLG Communications)
JAPAN
Kyoryori Shichi Jyunikou

Author:
Publisher: (Ribun Shuppan)
KOREA
I Love Cupcakes
(Giraffe Publishing)
Author: "Julie Sanders
Publisher: Photos: Yoon Seok Yeom"
MEXICO
Porque Comer Sigue Siendo un Placer

Author: Photos: Ignacio Urquiza
Publisher: (√Āmbar Dise√Īo)
NEW ZEALAND
Grow It, Cook It
(Penguin NZ)
Author:
Publisher: Photos: Charlie Smith
NORWAY
Mitt Landlige Kj√łkken

Author: Photos: Kari Finngård
Publisher: (Tun Forlag)
PERU
Frutas Amazónicas

Author: Astrid Gutsche
Publisher: (Wust Ediciones)
POLAND
Szefa Kuchni
(Swiat Ksiazki)
Author: "Kurt Scheller
Publisher: Photos: Boguslaw Biaty"
SLOVENIA
Cubo Home
(Cubo)
Author: "Matev Kmet
Publisher: Photos: Janez Puki"
SOUTH-AFRICA
Chocolate for Breakfast
(Hoberman Collection)
Author: "Barbara Passino
Publisher: Photos: Marc Hoberman"
SPAIN - CASTELLANO
I Love Verdura

Author: Carlos Ruiz
Publisher: (EGM)
SPAIN - CATALAN
Aperitius i Tapes. Capricis dels Sentits

Author: Photos: Josep Borrell
Publisher: (Cossetania)
SPAIN - EUSKERA
Eneko Atxaren Errazetak
(Dida Koop Elkartea)
Author:
Publisher: Photos: Manu del Alba
SWEDEN
Mannerströms Viltkokbok
(Norstedts)
Author: "Leif Mannerström
Publisher: Photo: Tomas Yeh, Lisa Nestorson"
SWITZERLAND - GERMAN
Japan Kochreisefotobuch

Author: Photos: Sylvan M√ľller
Publisher: (Brunner Verlag)
TUNISIA
Cuisine pout Tous les Gouts
(Yamama)
Author: "Sarah Damak
Publisher: Photos: Salma M¬īBarek, Abdelhamid Bouchnak"
UAE
The Recipe Collection

Author: Hyatt Dubai Chefs
Publisher: (Dine in by Hyatt)
UK
Everyday Harumi
(Conran Octopus)
Author: "Harumi Kurihara
Publisher: Photos: Jason Lowe"
USA
The New American Olive Oil
(Stewart Tabori Chang)
Author: "Fran Gage
Publisher: Photos: Maren Caruso"
VENEZUELA
Bocados Para Celebrar
(NK Publicaciones)
Author: "Kristina Wetter
Publisher: Photos: Nacho Troconis"