55.FUND RAISING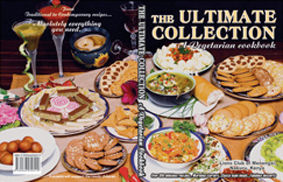 1st Africa
KENYA
The Ultimate Collection
550 delicious recipes, with proceeds to support Menengal Children Home, Published in 2007
Author: Lions club
Publisher: (Lions Club of Menengai)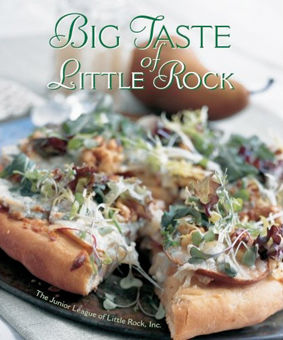 1st America
USA
Big Taste of Little Rock. Junior League of Little Rock
(Favorite Recipes Press)
Author: Food Photo: Ron Manville, Food stylist: Mary Ann Fowlkes
Publisher: ISBN: 978 0960672448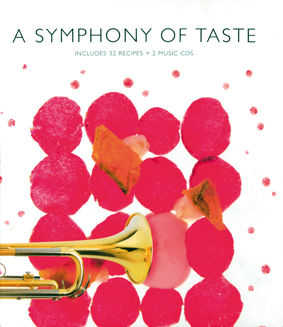 1st Asia
SINGAPORE
A Symphony of Taste
32 Recipes, 2 Music CD, all proceeds support Singapore Symphony Orchestra. Grants from Miele, BSI Bank, Lee Foundation.
Author: Editor: Irene Gómez
Publisher: ISBN 978 9810821982 (Singapore Symphonia Company Ltd)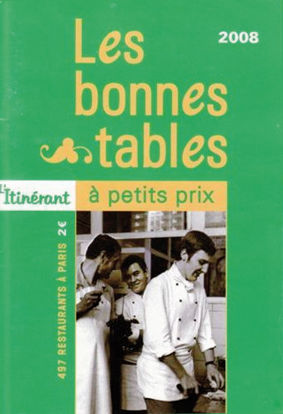 1st Europe
FRANCE
Les bonnes tables à Petits Prix
Sold in the streets to benefit the homeless.
Author:
Publisher: (L'itinérant)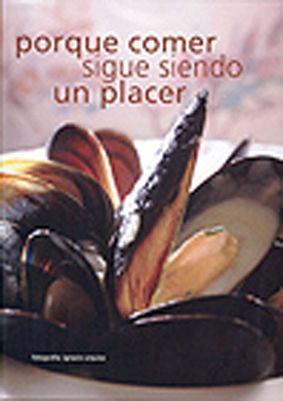 1st Latin America
MEXICO
Porque Comer sigue siendo un placer. Patronato comedor Santa María
To help Children
Author: Yamel Elías de Sarquis, Alicia Mier, Photos: Ignacio Urquiza
Publisher: ISBN: 9786079504182 (√Āmbar Dise√Īo)
ANTIGUA
Tail Waggin' Recipes By celebrities, friends and supporters
A wonderful collection of Caribbean and international cuisine from friends and supporters of the Antigua & Barbuda Humane Society
Author: www.antiguaanimals.org
Publisher: (The Antigua & Barbuda Humane Society)
AUSTRALIA
The Gut Foundation Cookbook
Recipes from Australia's top chef to help sensitive stomachs
Author: Terry Bolin, Geraldine Georgeou
Publisher: (Harper Collins)
B√ČNIN
La Cuisine Béninoise en 41 Recettes
To help 'ÄúOne Child, One Book'ÄĚ library program in Abomey. Recipes by Viviance of Cotonou, Olga of Abomey, Maman Norbert of Bassila and Andr√© of Grand Popo
Author: Préambule: Germinal Lazaro
Publisher: (Collectif Albi-Abomey-Cantepau) (ACA)
BOTSWANA
Mma Ramotswe's Cookbook. Nourishment for the Traditionally Built
www.galvmed.org (Polygon)
Author: "Stuart Brown
Publisher: Foreword: Alexander McCall Smith"
CANADA - ENGLISH
Global Potluck
80% of profits go to Heifer International, a non profit organization for solutions to hunger and poverty.
Author: Jennifer Niemur
Publisher: (Trafford Publishing)
CANADA - ENGLISH
Winery Dogs of British Colombia, Posters, Calendar
Partial proceeds are donated to BCSPCA.
Author:
Publisher: (Polyglot Publishing)
CANADA - ENGLISH
Camus West Coast Cooking, Nuu-Chah-Nulth Style
For the Nuu-Chah-Nulth Tribal Council Youth Capacity Building Projects. On Vancouver islands west coast and northern Washington. Camus pronounced Chum-us.
Author: www.uuatluk.ca
Publisher: (Nuu-Chah-Nulth Council)
CROATIA
Zabocka Kuharica. The Zabor Cookbook
Martin Kotarski, had the idea of this cookbook and was the Winner of the first prize of the Peace Education Program in the children category. It is part of the International Decade for a Culture of peace and no violence for the Children of the World 2001-2010, organized by the Goi Foundation any UNESCO, sponsored by the Earthrise Society. The 14 years old went to Japan to meet Bill Gates and receive his award for his essay. Editors chose and adapted the best regional and traditional recipes of Zabok and Hrvatsko Zagorje. The cookbook is written in the local dialect.
Author:
Publisher: (Ksaver Sandor Djalski Primary School)
FRANCE
Les Meilleures Recettes des Meilleurs Ouvriers de France. 64 recettes des 64 Mof
Part of the proceeds go to Société des Meilleurs Ouvriers de France, towards helping a deserving student.
Author: Photos: Eric Fénot
Publisher: (GLD 'Äď Groupe le Duff)
GERMANY
Was Kochen Au-Pairs?
(Calypso)
Author: "Heike Welzel
Publisher: Photos: Jonas Gerhard "
HONDURAS
Cocina con Amor
Book launched in December 2008, 155 recipes, to the benefit of the Foundation of Honduras for Children with Cancer.
Author: Margarita de Flores. Soad de Rishmag√ľi. Chef Rico Raspaldo
Publisher: www.salvamivida.org (Fundaci√≥n Hondure√Īa para el Ni√Īo con C√°ncer)
HONG KONG
Lunchbox Ideas Cookbook Norwegian International School in Hong Kong
30 Recipes each with great photo of child having lunch.
Author: Parents Association
Publisher: (Nis)
IRELAND
Zest: Recipes from 62 Top Irish Restaurants
www.hospice-foundation.ie (Irish Hospice Foundation)
Author: "Vivienne Jupp, Anne-Marie Taylor
Publisher: Photos: Steve Averill, Julie O'boyle"
LIBERIA
So Sous Me. King and Spalding
www.medshare.org, www.kslaw.com (G & R Publishing)
Author: "Coordinated by Ute Hartwig
Publisher: Illustrations Troy Grant"
SPAIN - CASTELLANO
Sabores de Casa. El primer libro de recetas de cocina escrito por m√°s de 500 familias
Funds will go to children in extreme poverty, Colegio Mano Amiga, in Latin America)
Author: Fundación Altius, Universidad Francisco de Vitoria
Publisher: (Fundación Iuve)
SPAIN - CATALAN
Cuina sobre Rodes. 52 Receptes Solidàries
For the foundation Vicente Ferrer, to buy 200 bicycles for the girls of Anantapur, India.
Author: Directed by Eduardo García
Publisher: www.fundacionvicenteferrer.org (Fundación Vicente Ferrer)
UK
The Help for Heroes Cookbook. Compiled by Squadron Leader
The project director is a Falkland war hero. The book proceeds go to help the Heroes Charity, for wounded British soldiers.
Author: Jon Pullen, Simon Weston
Publisher: www.foodheroes.co.uk (Accent Press)
SWEDEN
Sinnenas Mat. 1,6 Miljonerklubbens oemostandliga kokbok
Annica Triberg and Alexandra Charles have created this great fund raising cookbook with the help of Lena Koller
Author:
Publisher: (Bonnier Fakta)